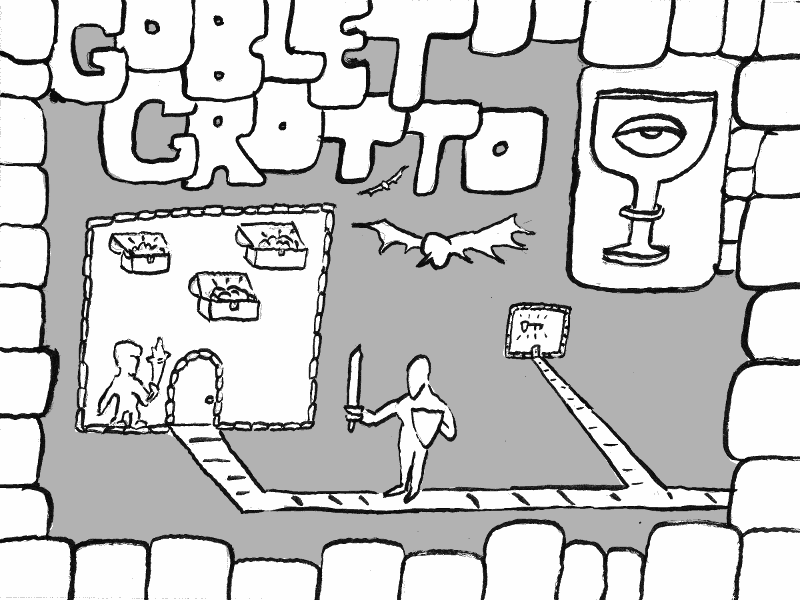 Goblet Grotto
A downloadable game for Windows, macOS, and Linux
A mysterious cavern, filled with goblets...
Beautiful goblets, glistening goblets!
Calling to you from the depths..! The song of the goblets!
Can't you hear it? La, la... La, la la la....
Don't die, don't fall down a hole.
In this world, you must collect the goblets - the beautiful goblets that are the treasure of our dreams.
Exciting action RPG
from thecatamites + Winter K + Tommy Tone
Comes with
- Game executable
- Heiroglyph guide
- Paragraph booke
- Monster list
CONTROLS:
Arrows / WASD to move toad around
Mouse for Menus
Space to execute Castle Doctrine
Soundtrack: https://trashtronix.bandcamp.com/album/goblet-grotto
Voice commands by DDay
Originally released October 2012. Recommended to be played in 800x600 resolution, the highest commercially available.
NOTE: This is the rare "v1.1" edition of the game cracked by UltraGenjin92, featuring various fixes and adjustments. Press L on the title menu for Secrets Mode. Secrets Mode may invalidate your life warranty. You have no rights, now. Please have fun in Secrets Mode.
Download