Anthology of the Killer
A downloadable virtual horror land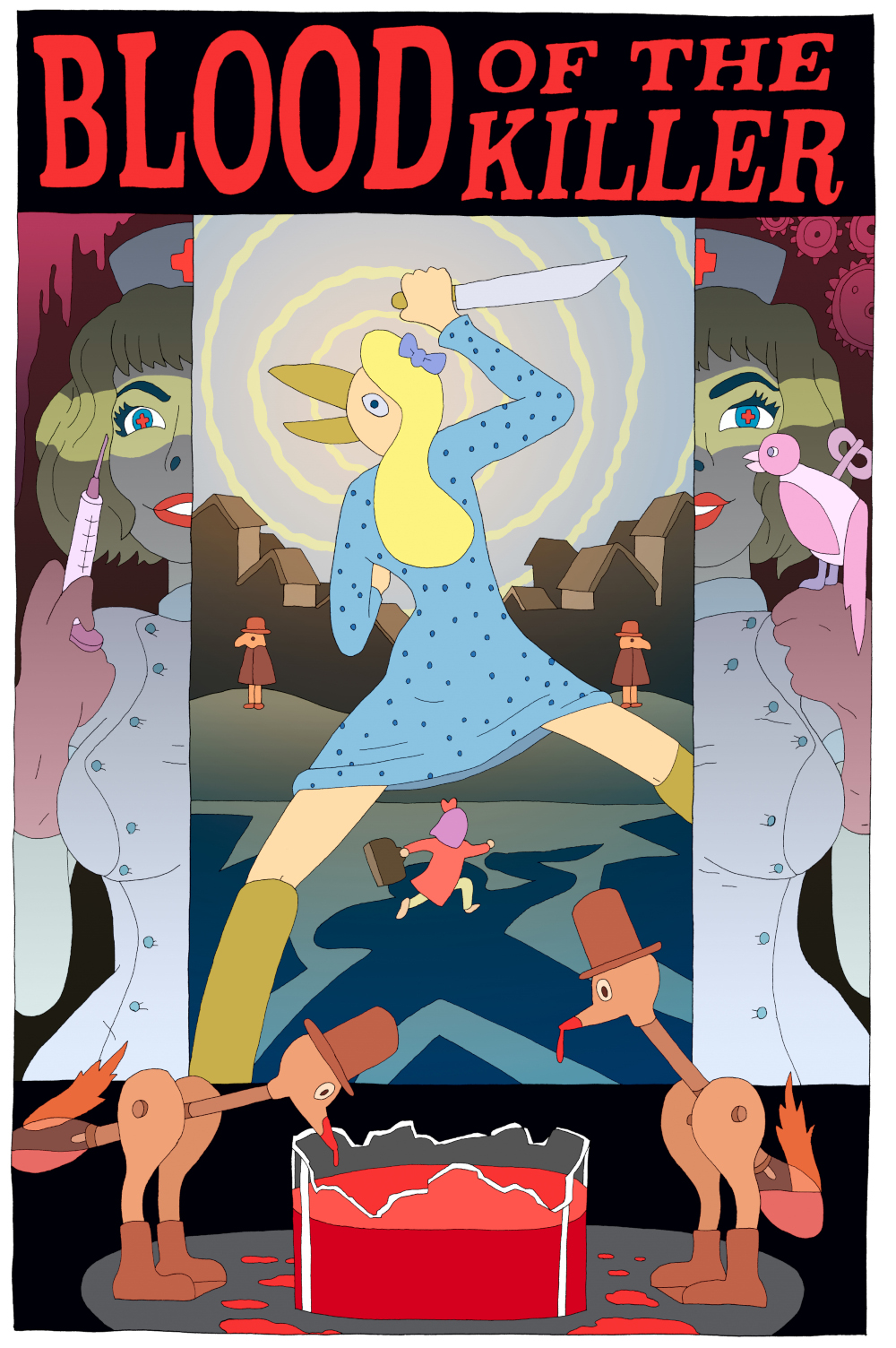 Development page for the "...Of The Killer" series of funny cartoon horror games.
Individual games released on Gamejolt will all be collected here in a loader following completion of 9th and final game.
The series so far....
Voice Of The Killer
BB joins a call center on the edge of the city, but a horrible noise can be heard from the sea. Does the voice of the Killer sound out this far...?


Hands Of The Killer
A strange sound is heard from within the walls of the apartment block - they say the hands of the Killer are roaming around.
Drool Of The Killer
Beneath the tiles of the swimming pool complex, a new world is striving to be born. This is the TAMMY show, coming soon to a city near you.
Eyes Of The Killer
It's the hit of the season and applause rings out night after night. But why do all the people that come to see it disappear? What does "immersive theatre" mean... and will BB survive to tell anybody else?
Flesh Of The Killer
BB and her friends sneak into a tax exempt freeport on the edge of the city. What kind of animal has been evolving underground in the forbidden Museum Of Moral Art?
Blood Of The Killer
In the quiet country town the drinky birds lie dreaming and severed heads roll slowly down the street. BB must discover the terrible secret of the lost zine distro, or fall prey to its curse...
Ears Of The Killer
A new music scene is forming - it's known as "Crime Wave" and all of the songs are about killing people. Can BB and her sister ZZ outrun the New Wave, or is it true nothing can change the shape of things to come?
Heart Of The Killer
At the Dream Resort the days slip by quietly in the murmuring pines. At night a dreadful vision of desire stalks the halls.
And posters and guest diorama art by A. Degen

Follow the page to keep alert of future murders.